How to Prepare Your Pet for International Travel
Traveling or relocating to a new country is a big undertaking at the best of times.
Even when you're flying solo, organizing visas, flights and accommodation can be overwhelming. Throw your furry family member into the mix and it is easy for things to feel straight up stressful.
But, never fear pet parents, we're here to help!
Whether you're planning a cheeky road trip across the border or an international vacation to the other side of the world, we've got you covered.
This pet travel checklist is your ultimate guide to ensuring your pet has a smooth and seamless journey and that you have peace of mind.
So here we go!
Research The Animal Import Laws of Your Destination Country
Your first port of call should be to research the animal import laws of your destination country.
Just like with humans, each country has their own specific entry requirements for animals. These laws can vary depending on where you are traveling to and the type of pet you are traveling with.
Some destinations require that your pet have certain vaccinations, others have quarantine requirements and some may even require an import permit which can take months to acquire.
When planning your international escape, be sure to thoroughly research the local laws and import regulations of your destination country well in advance, or contact the expert team at Pet Express and let them do the homework for you.
By understanding what is required, you can avoid any unwelcome surprises and feel confident and in control of your move.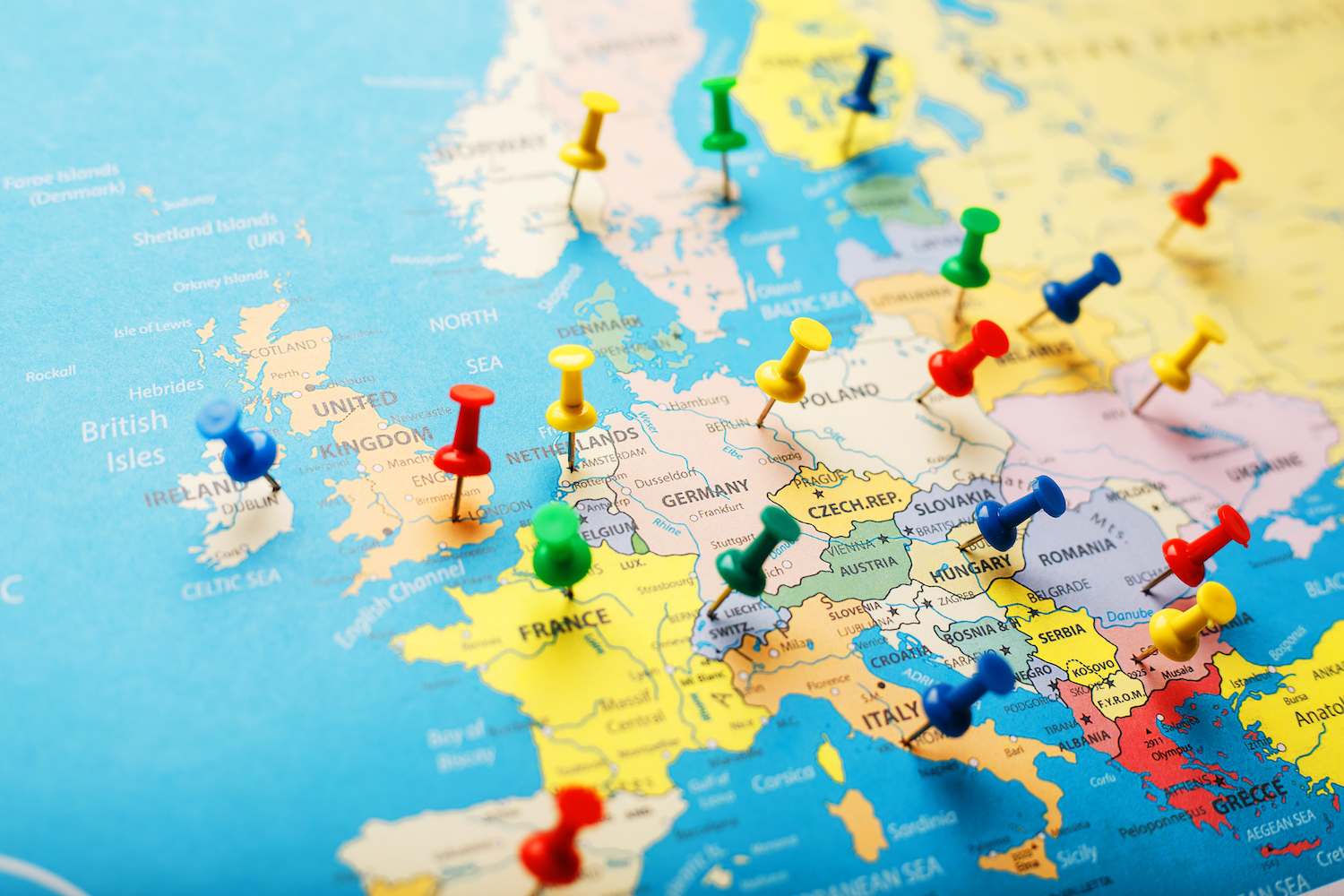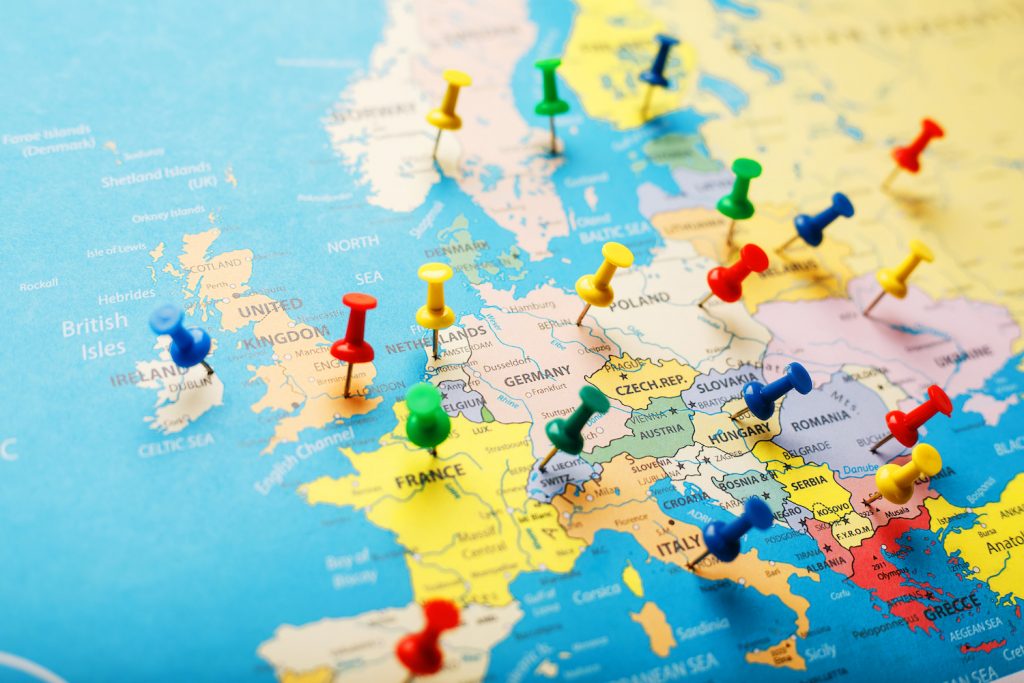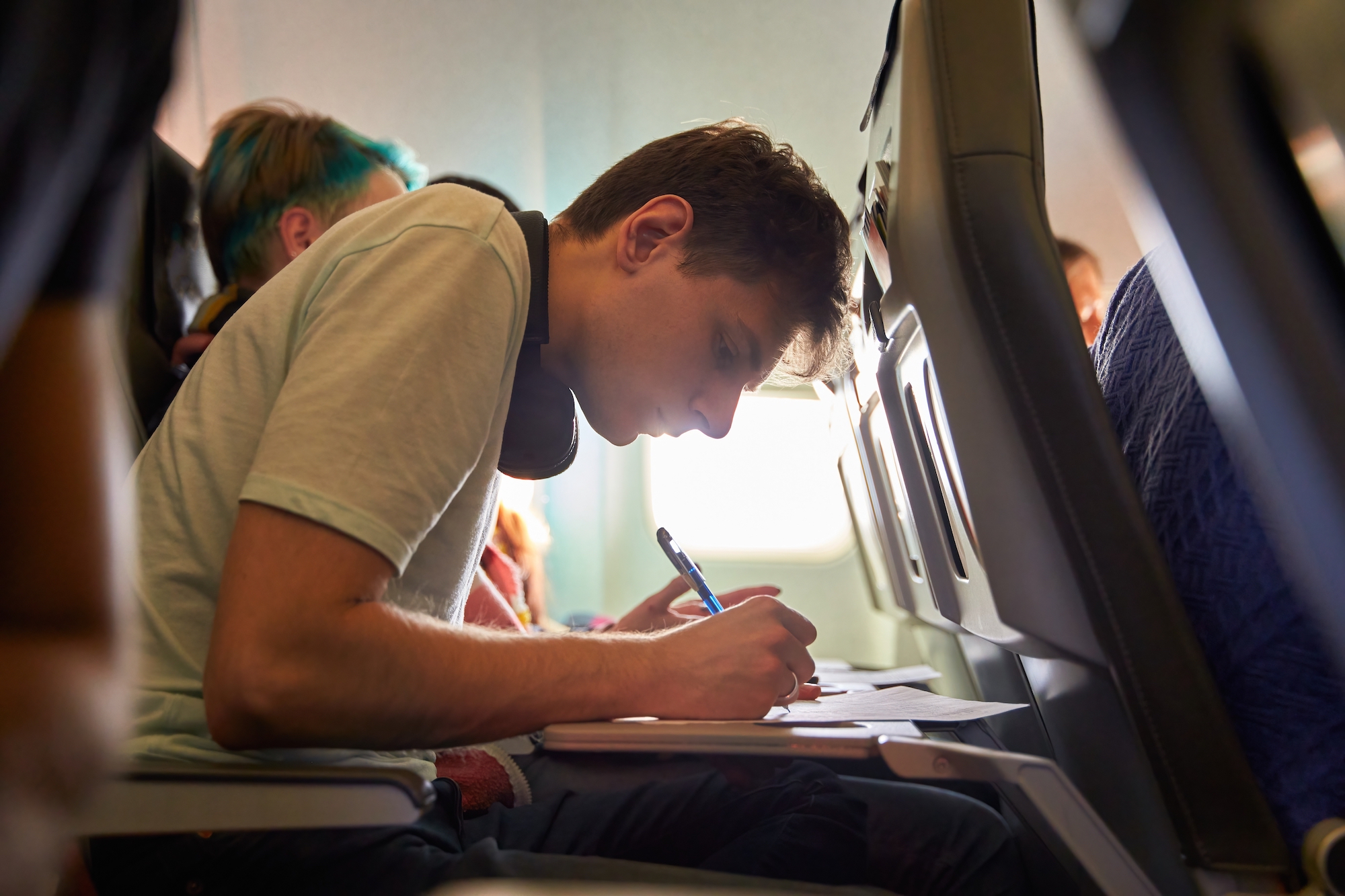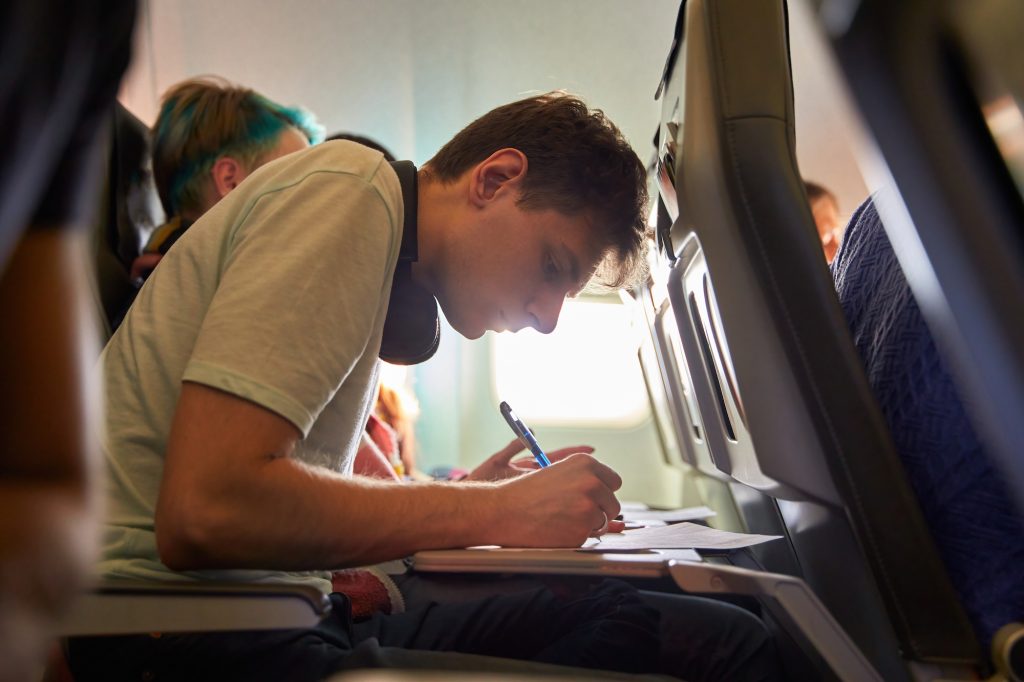 Book Your Veterinarian Appointment
Once you understand the entry requirements for your pet, it's time to start getting organized.
First stop, the vet!
Vaccinations
Again, just like humans, different countries have different vaccination requirements for different animals, and you're going to need to prove your pet ticks all the necessary boxes.
This will likely include proving your pet is up to date with all vaccinations, parasite treatments and rabies blood tests.
When booking your appointment, be sure to warn your veterinarian that the visit is in preparation for international travel. This will give them time to pull your pet's vaccination records and source any additional vaccines they may require to travel. This is particularly important when embarking on intercontinental travel where more obscure vaccines might be needed.
It is also important to keep in mind that some vaccinations may require more than one dose. This can increase the lead time for compliance, so best to get onto this early.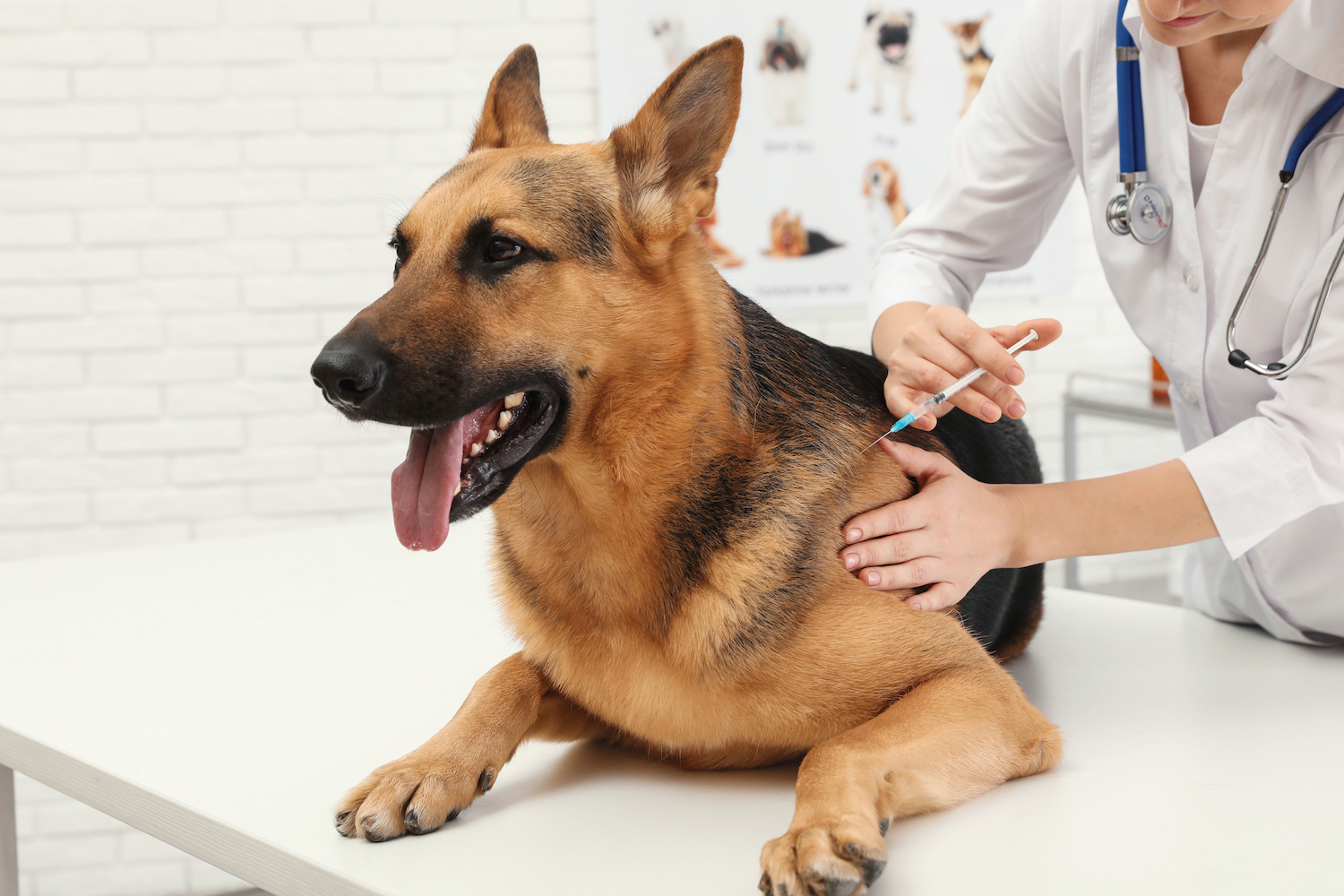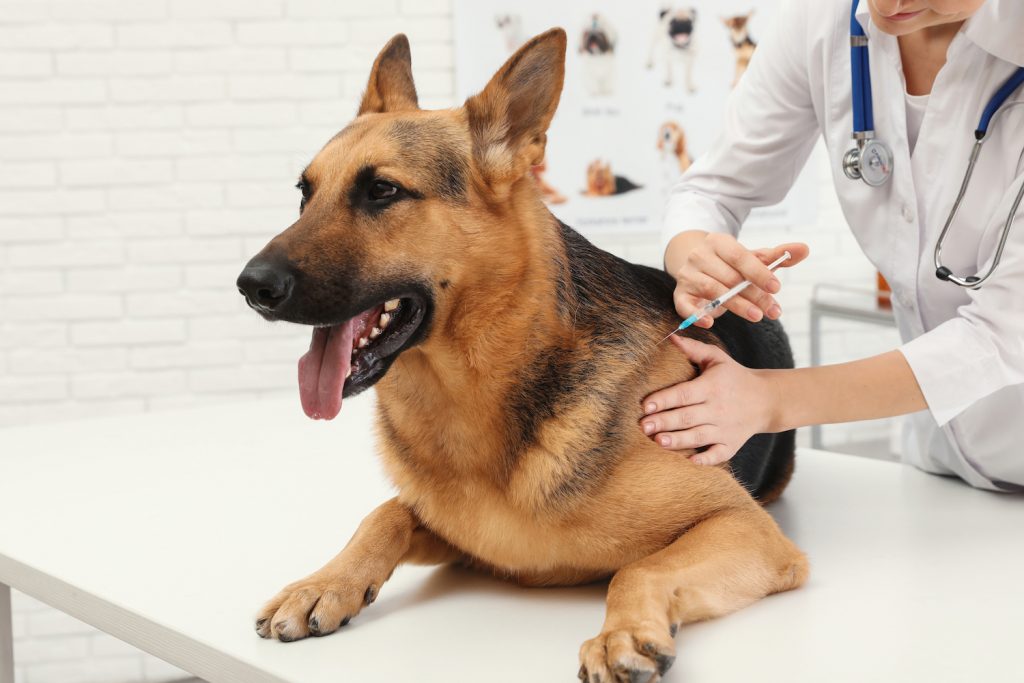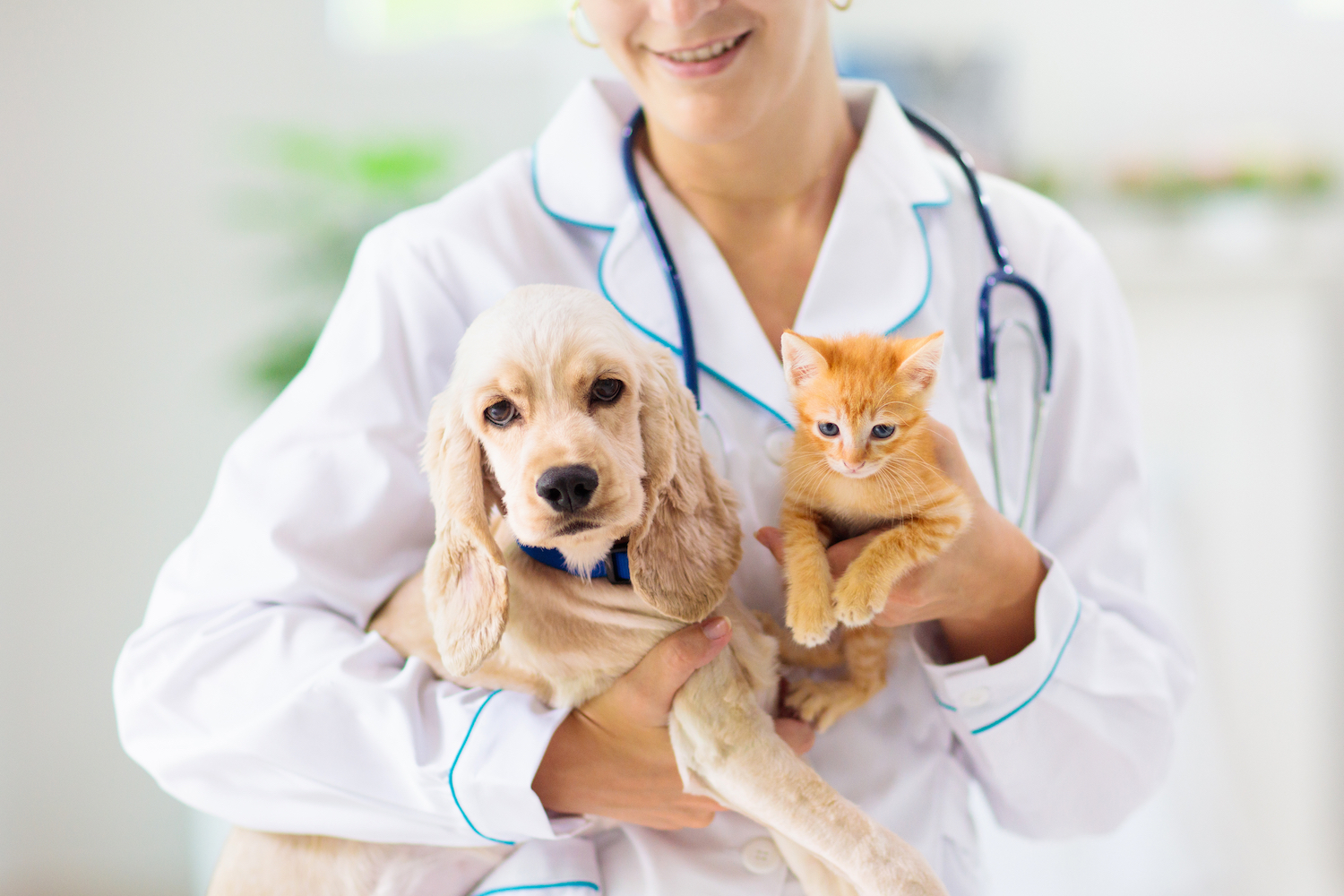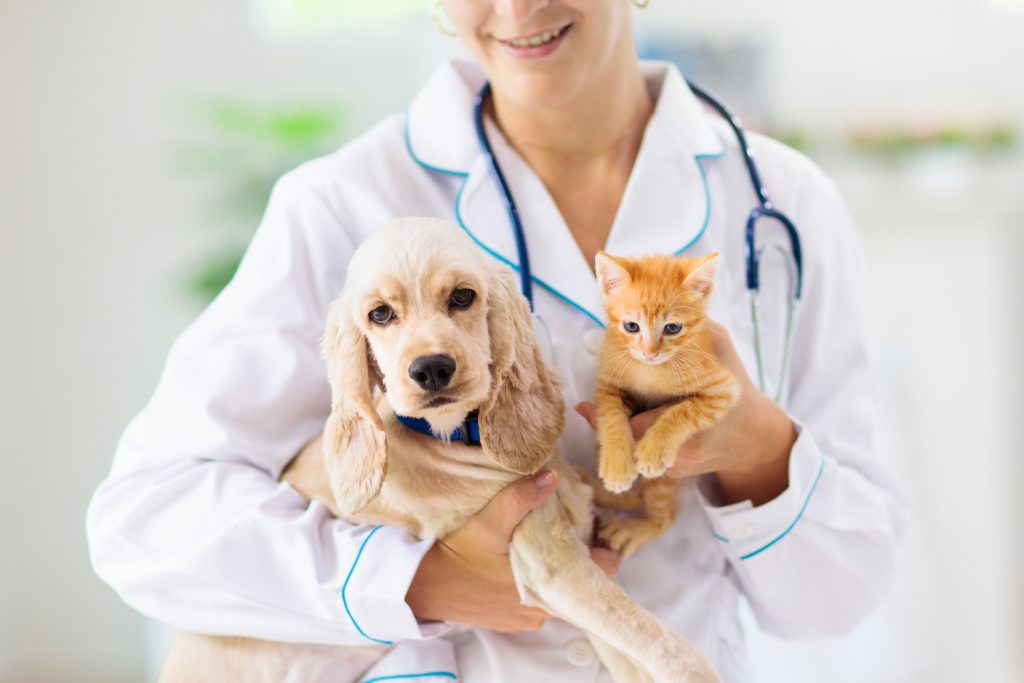 Medications
Whilst at the vet, it is also a good idea to forward plan and ensure your pet has sufficient medication for your entire trip or the first months of your move. The last thing you want to be worrying about is finding a new vet when you're trying to settle into a new home or have a fun vacation.
Microchip
It is also advisable to ask your vet to verify that your pet is fitted with a 15-digit ISO-compatible microchip.
The 15-Digit ISO compatible microchip is the international standard that will allow most vets across the world to connect you with your pet in the unfortunate event that you get separated.
Even if you are certain your pet has already been microchipped, it is important to ensure the distinction is made on the type of chip, as other models may not be readable abroad.
It is also worth mentioning that microchips generally reunite pets and owners using the owner's cell phone number. If you plan on changing your sim card out when abroad, consider adding a friend or family member's details to the chip so the vet can track you down as quickly as possible.
After all, the last thing you want is your dogs and cats roaming the streets in a country where they don't speak the language and can't ask for directions back to their new home or hotel room!
International Health Certificate
An International Health Certificate is a permit that certifies your pet is in good health and is 'fit to fly'. They can only be issued by certain government-approved veterinarians following a thorough health check and should include details such as your pet's name, age, breed, weight, microchip number, vaccination status and owner details.
As International Health Certificates must be issued within 10 days of travel, a second appointment will likely be necessary. It is advisable to discuss it early, however, as not all vets are authorized to issue the permit and in some instances, blood tests may be required.
Reach out to Pet Express today for advice on your nearest International Health Certificate qualified vet, or any other step of the pet moving process.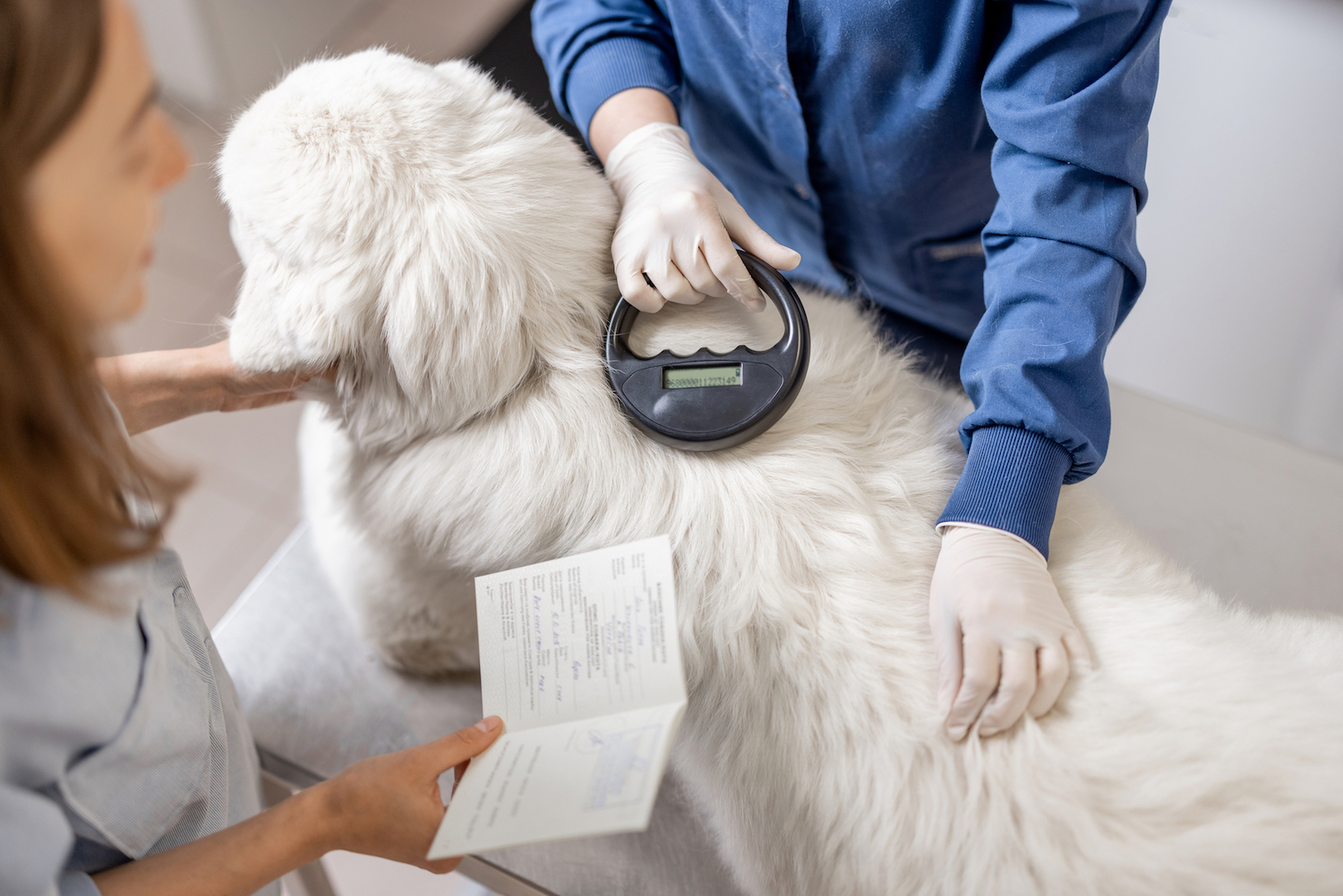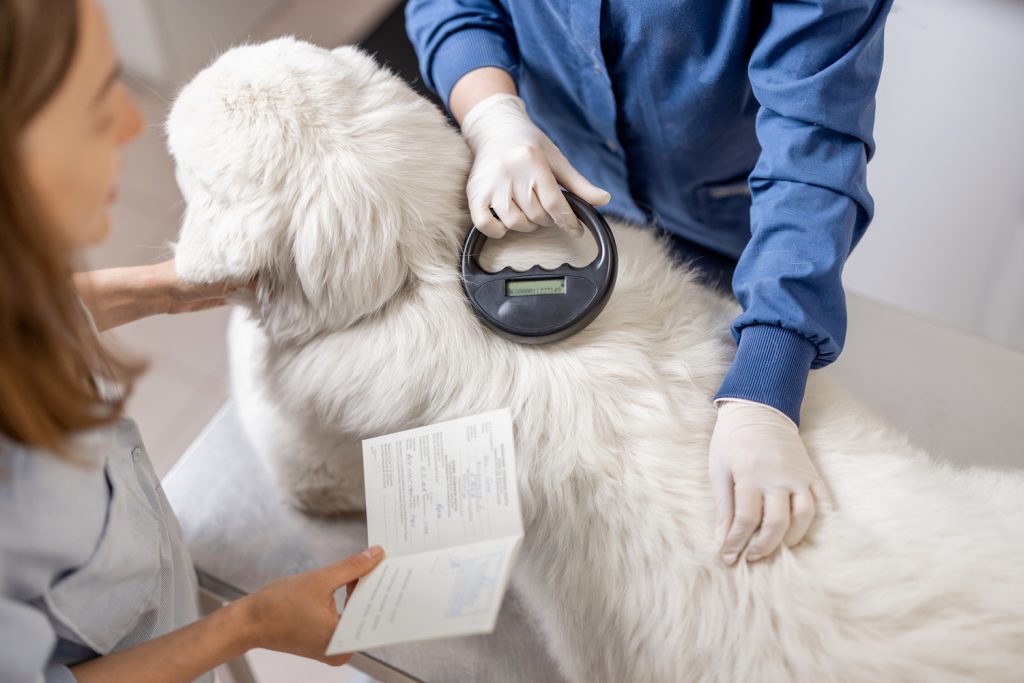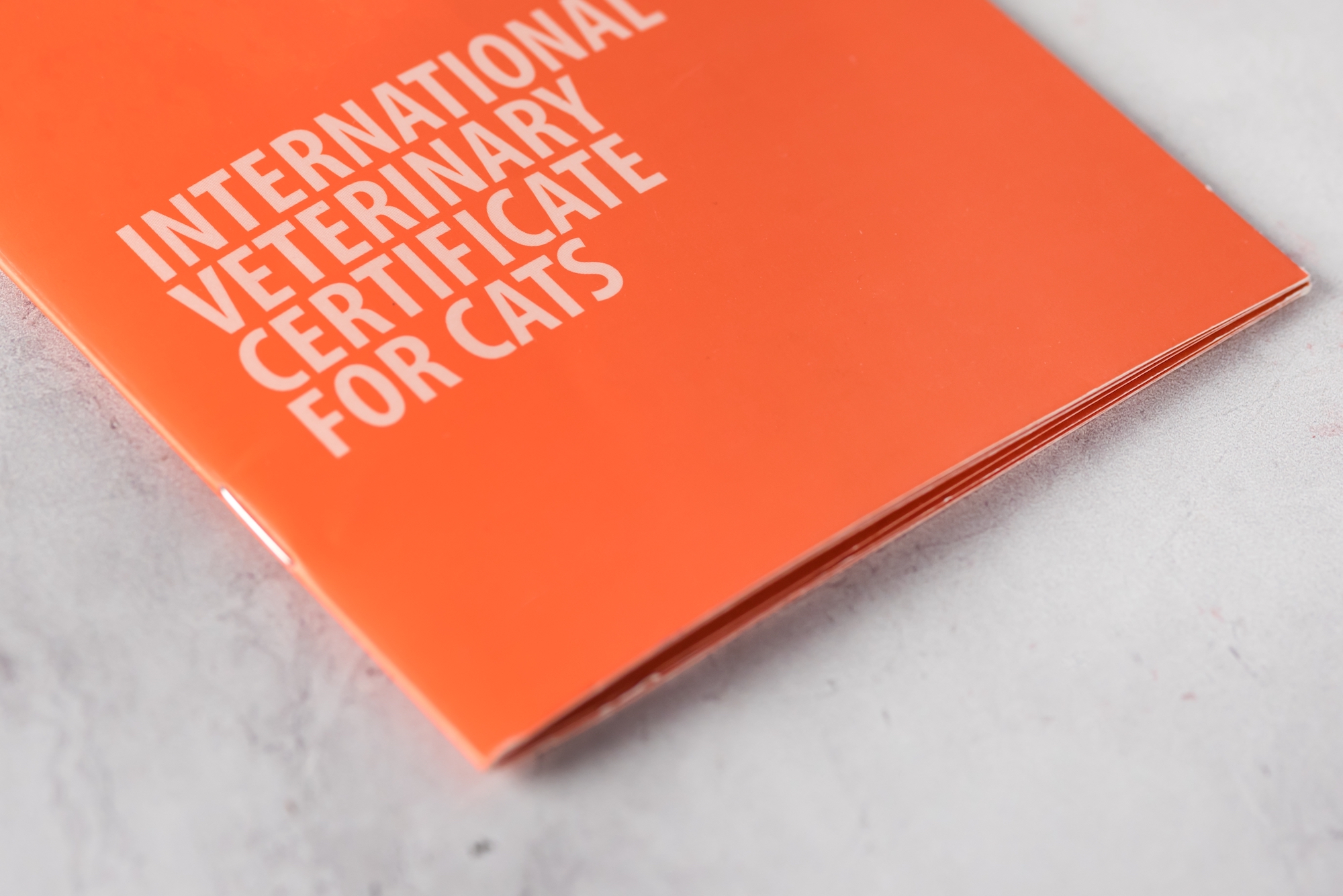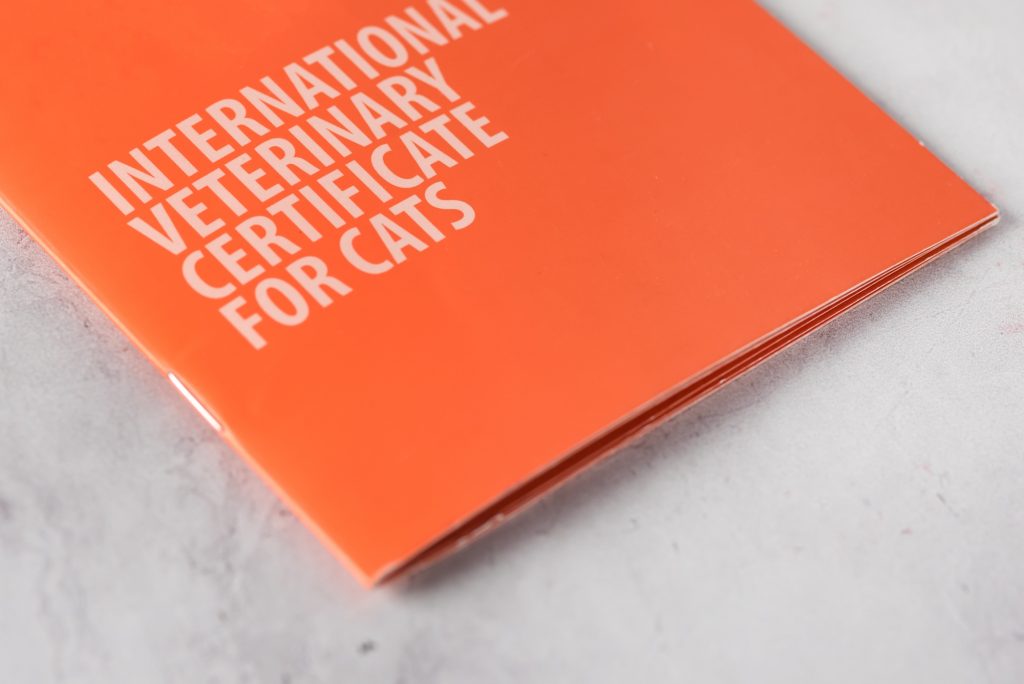 Apply for an International Pet Passport
If you are traveling within Europe, you may also need a Pet Passport. Whilst this has been replaced with the International Health Certificate in most other countries, a valid Pet Passport can simplify pet travel within Europe and may even avoid your pet having to quarantine.
Learn more about pet documents and vaccinations before international flights here.
Choose the Right Shipping Method
Next up, you will have to decide how your pet is going to travel. In most instances, this will be via one of three ways: flying in-cabin with you, flying in cargo or by land transport.
In-cabin
Depending on the size of your pet and the length of your journey, many airlines offer the option for your pets to travel in-cabin with you. Should you have a smaller dog or cat, it may be worth researching airport and airline options that allow this, as keeping your pet nearby can help reduce the associated stress of travel.
Cargo Plane
If you choose to ship your pet by cargo plane, they'll be transported in the cargo hold of the aircraft. This is generally the fastest option for larger dogs, but it can be more expensive than land transport.
In either instance, if you're flying with your pet, be sure to book the most direct flight to minimize stress on your pet.
You can learn more about traveling with large dogs here.
Land Transport
When you book specialty pet land transport, your pet will be transported in a specially outfitted van or truck designed for animal transportation. This is typically less expensive than air transport but comes with the downside of extended travel times.
Learn more about pet shipping costs here.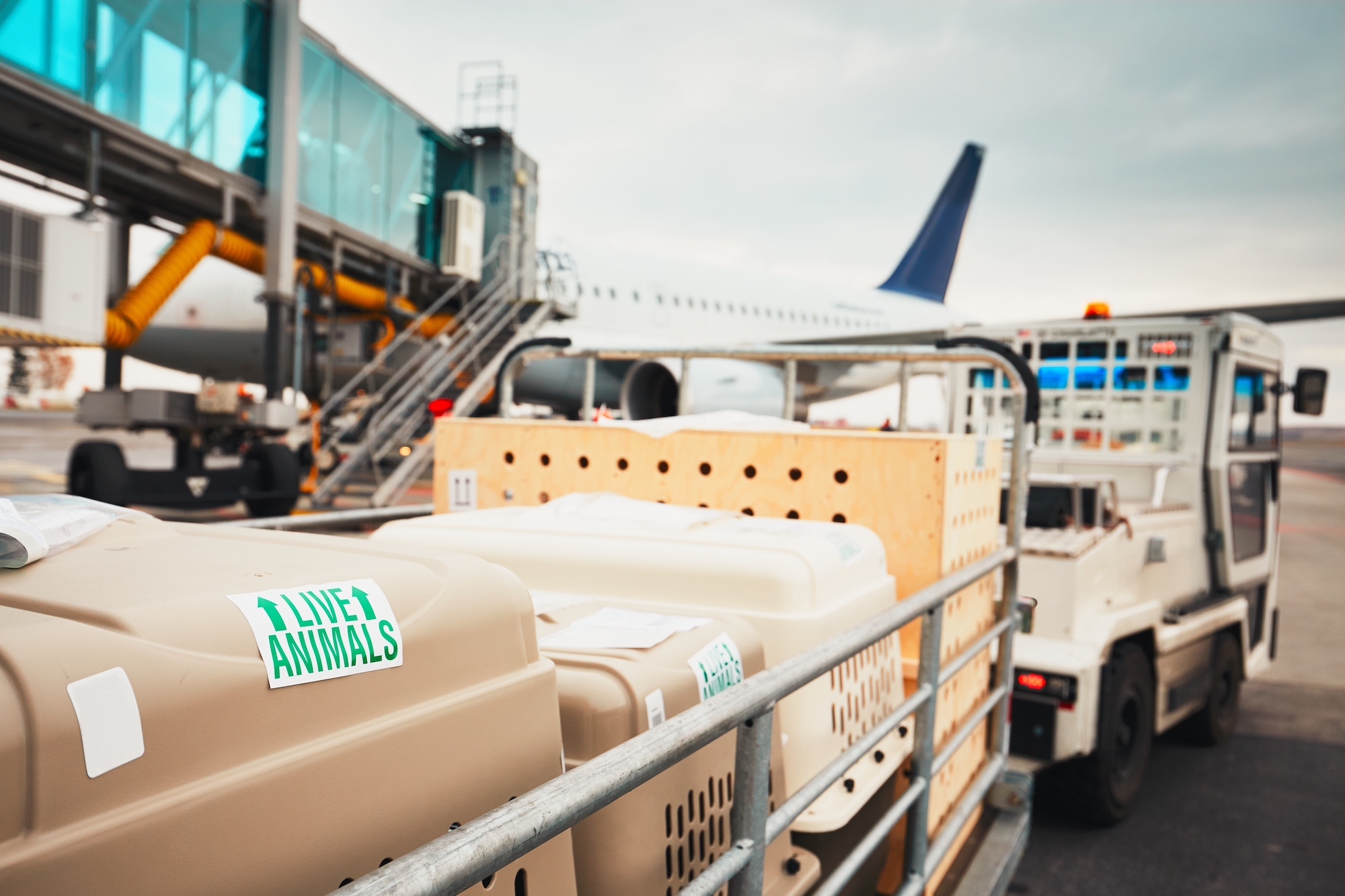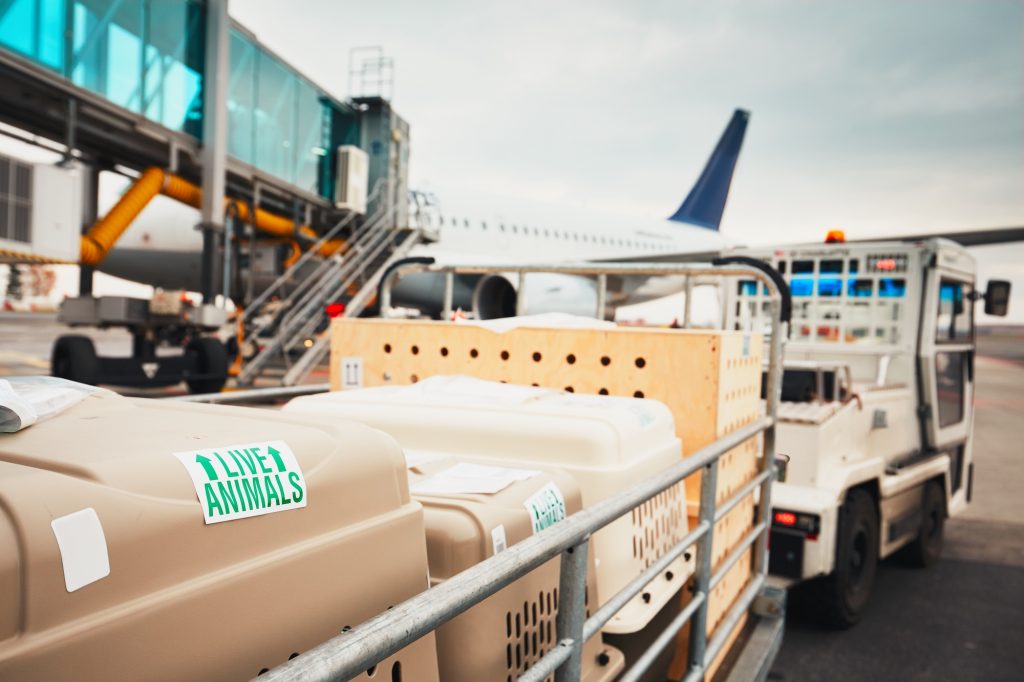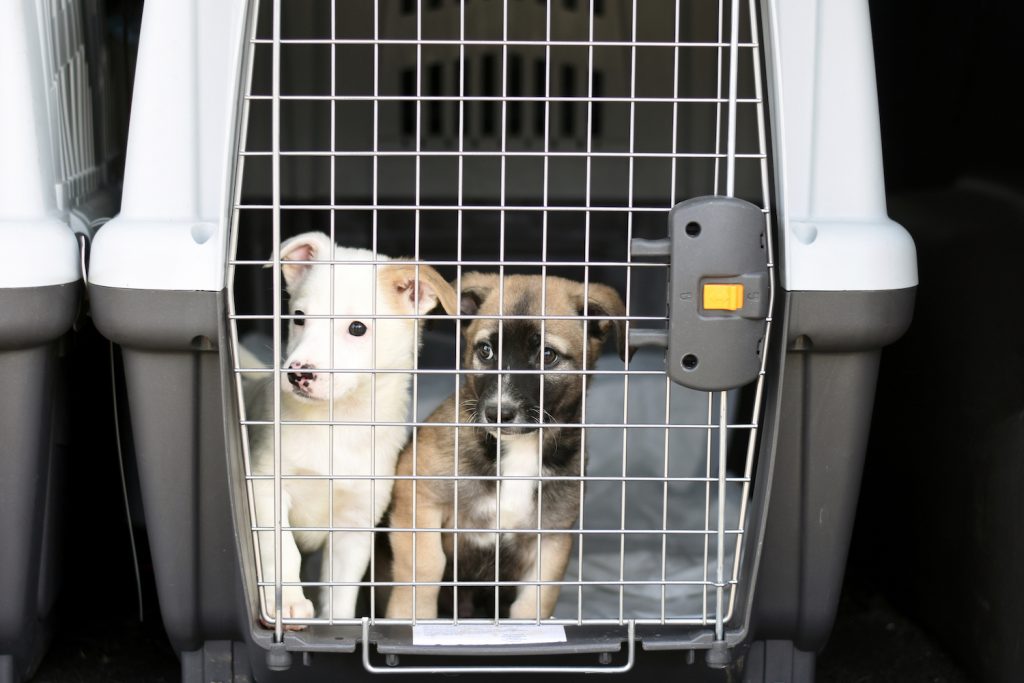 Consider Pet Travel Insurance
When traveling with your pet, anything can happen and it is always better to be safe than sorry. This is why we recommend considering travel insurance for your pet to cover them in the event of serious injury or other medical emergencies.
Get Your Pet Used to Travel
Next, it is time to consider the practical element of traveling with your fur child.
The first step, practice!
If your pet isn't used to traveling, it's a good idea to start getting them used to it well in advance of your move or vacation. This means taking them on car drives, train trips, and even boat rides if possible. The more you familiarize them with different modes of transport, the less stressful they are likely to find their long journey abroad.
Crate Train Your Pet
As most formal modes of pet transport require your pet to be in a crate for an extended period of time, it is also a great idea to ensure your dog or cat is well accustomed to this prior to any long-haul travel. This too can assist in reducing any travel-related stress your pet may experience on their international journey.
Learn more about how to crate train anxious dogs here.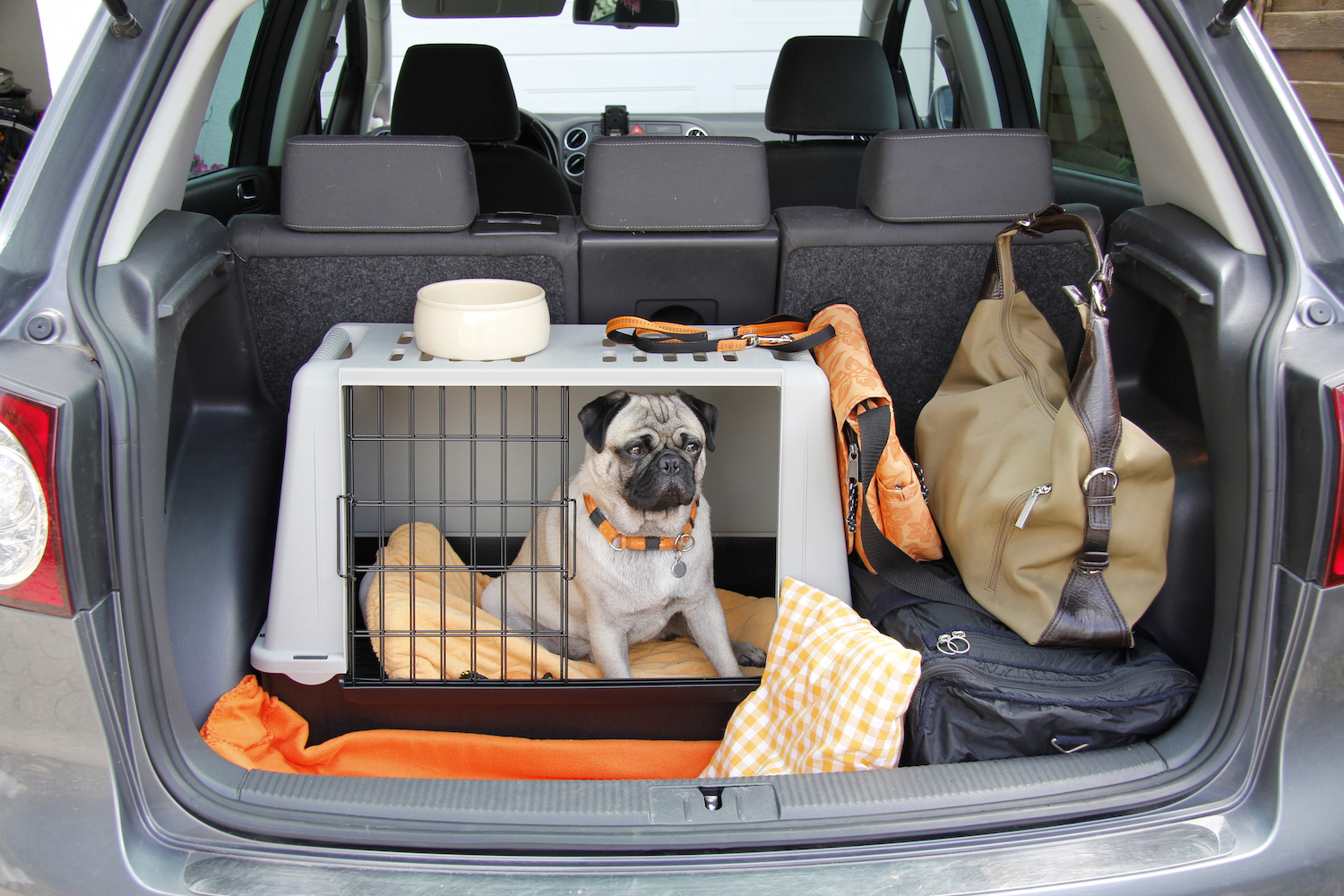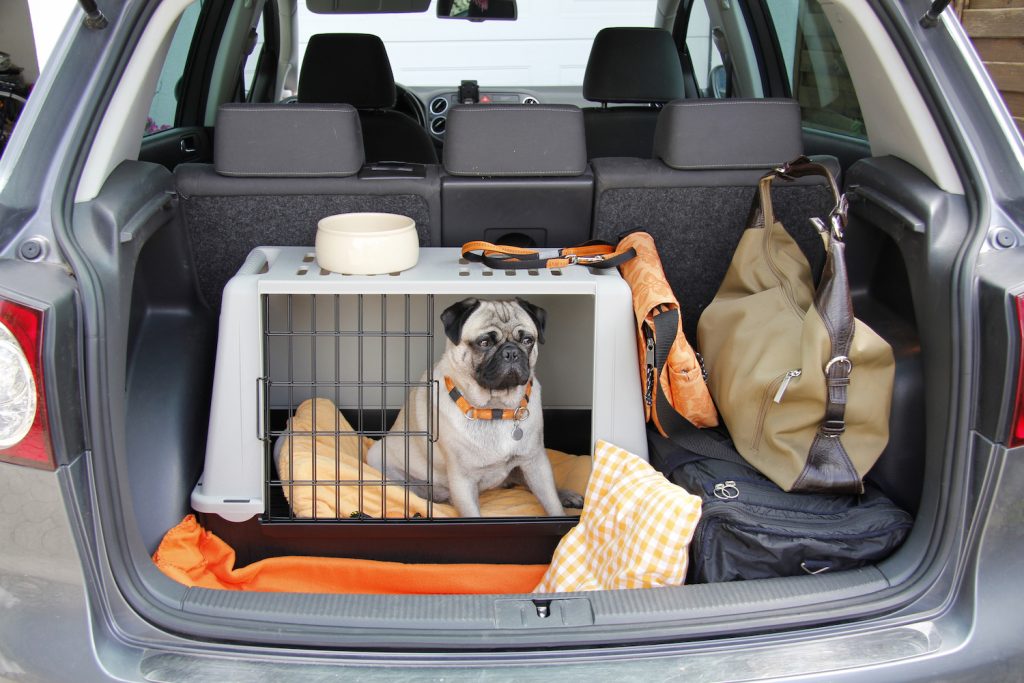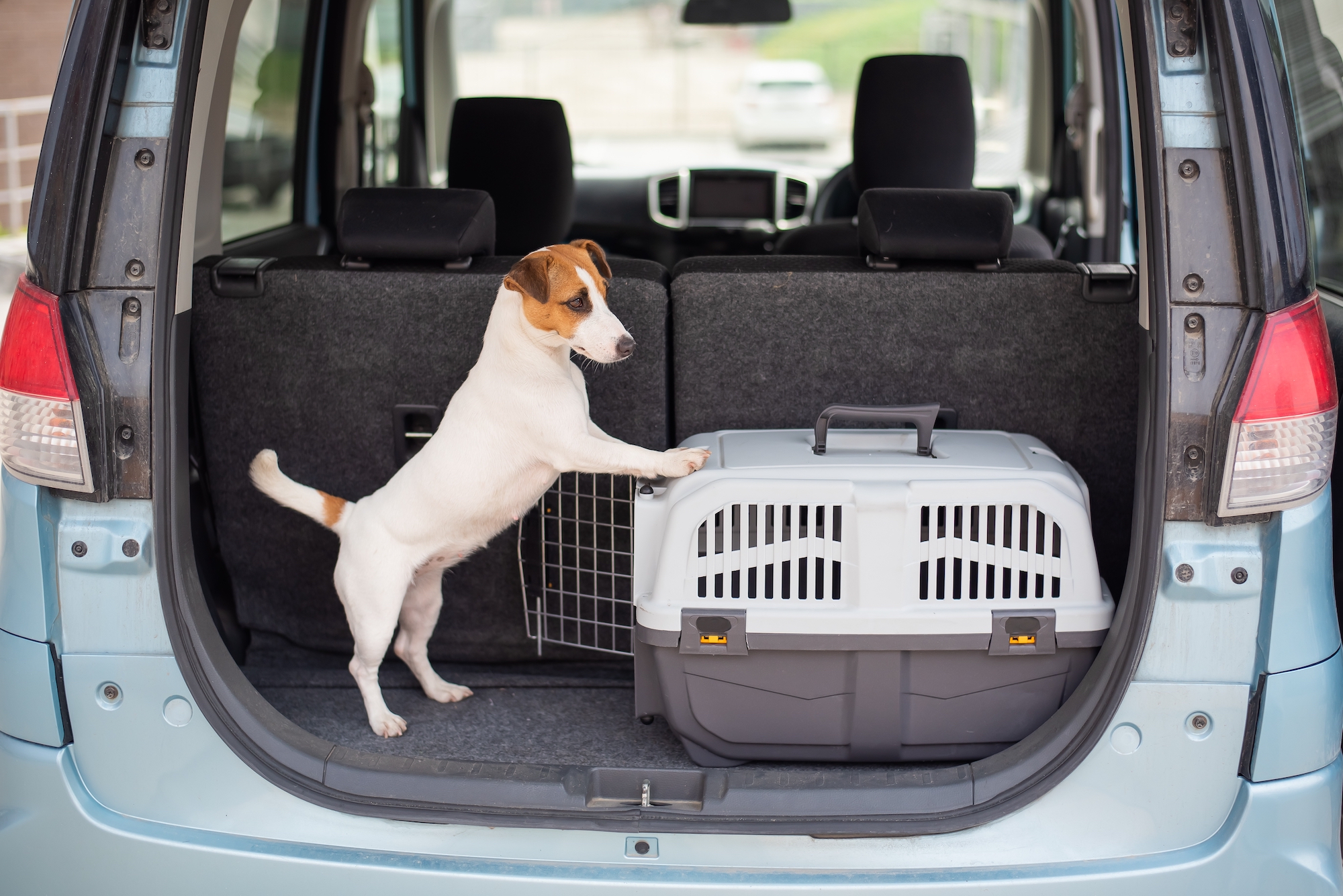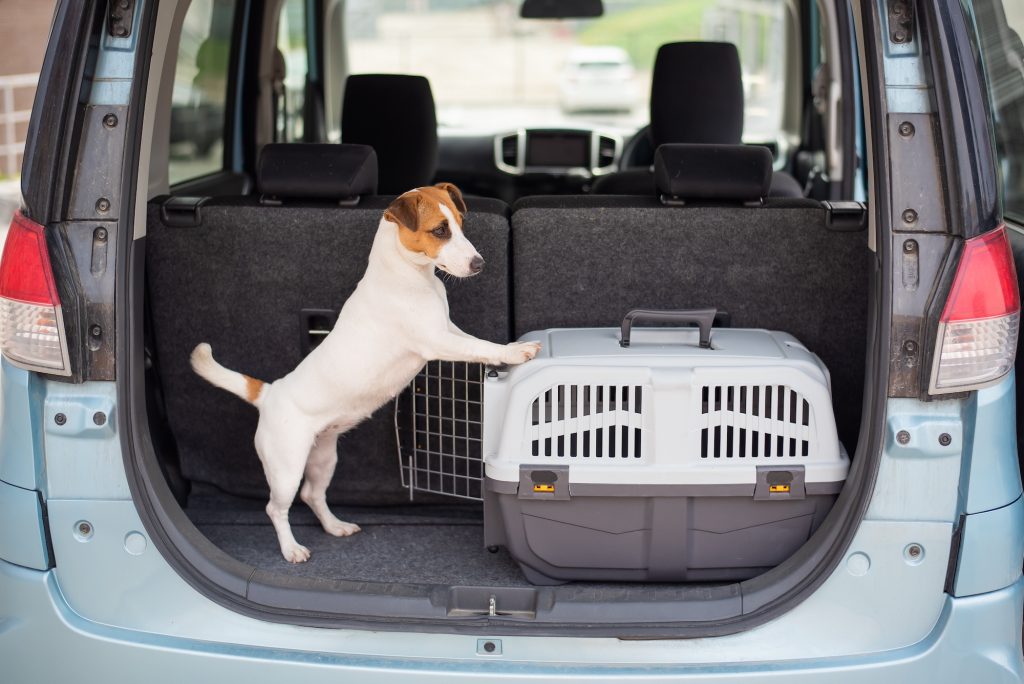 Prepare Your Cat or Dog Travel Bag – First Aid Kit, Dog Food, Dog Poop Bags and Beyond
Now we are getting down to the finer details, it's time to pack your cat or dog travel bag with everything they will need for their big journey. Although this travel checklist will differ depending on the pet, mode of transport and length of journey, the following items are supplies that should be on every pet vacation packing list –
collar or harness
leash
ID tags
food and water bowls
dog food
water
pet first aid kit
plastic bags
paper towels
treats
toys
bedding
crates or carriers
pet seat belt or harness
You should also ensure your pet is wearing an ID tag with their name and your contact information when embarking on any journey.
Sit Back and Relax Knowing You've Completed Your Pet Travel Checklist
Now all that's left to do is sit back, relax and get excited for your overseas adventure, knowing that you have covered all of your pet travel bases.
Bon voyage!
Pet Express – The Pet Travel People
Pet Express are pet relocation experts that provide full-service pet transportation across the globe. With a huge network of expert partners around the world, they can assist with every step of the pet travel process, ensuring that your dogs, cats and other furry friends have the most comfortable experience possible.
Reach out to Pet Travel today to get a quote for your pet travel needs.
Get a pet travel quote