Testimonials
See what our friends say about us on

Facebook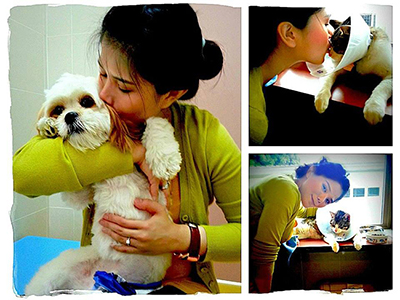 Chase the DOG from United States to Perth ,Australia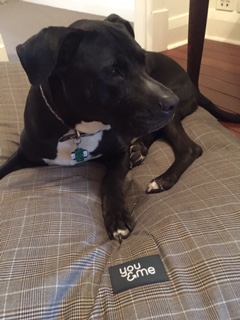 To Tracie and staff at Pet express
A big thank you for helping us getting our dog Chase home.
She arrived safe and sound and is settling in nicely.
Thanks so much and all the best!
Molly and Rocky the DOG from United States to Dublin ,Ireland
Hi Jessica Reynolds, Cris, Katie Tice and Aura Leigh,
THANK YOU THANK YOU THANK YOU THANK YOU!!!!! Tim and I, Molly and Rocky, arrived in Dublin, Ireland, safe and sound as planned on Friday, June 12, 2015. I haven't had computer access until now. I will write a longer THANK YOU with more details about the dogs when we're settled a bit. Right now I'm in a hotel lobby using its Wi-Fi. But for now, thank you for going to the absolute max for us last Wednesday, June 10, 2015, when Lufthansa said that our two dogs, Molly and Rocky, could not travel on the scheduled plane. Jessica, you were fabulous trying to move mountains (or rather planes) for us. And Aura, what a joy to have you taking care of the four of us with your calm confidence and joy for the animals. Molly, after all the new things she has been through, has lost some of her shyness and is becoming more aware of her different surroundings. Rocky, of course, is still a hyper poodle! We didn't get to watch you go into action, Jessica, but we sure delighted in Aura's sudden move from casually talking to us, to hearing that our dogs could get on board, to moving like lightning to make it happen! God bless you all. Like I said, I'll write again with more details. Please feel free to put it on your website, so that others will have the confidence we had in putting our dogs in your hands.
Melissa and Tim
(Rocky and Molly send their thanks and love too!)
Oz the DOG from Chicago to Melbourne ,Australia
Oz recently traveled with us all the way to Melbourne, Australia from Chicago! Thanks to mum Rachel for letting us know how Oz is settling in to his new home down under...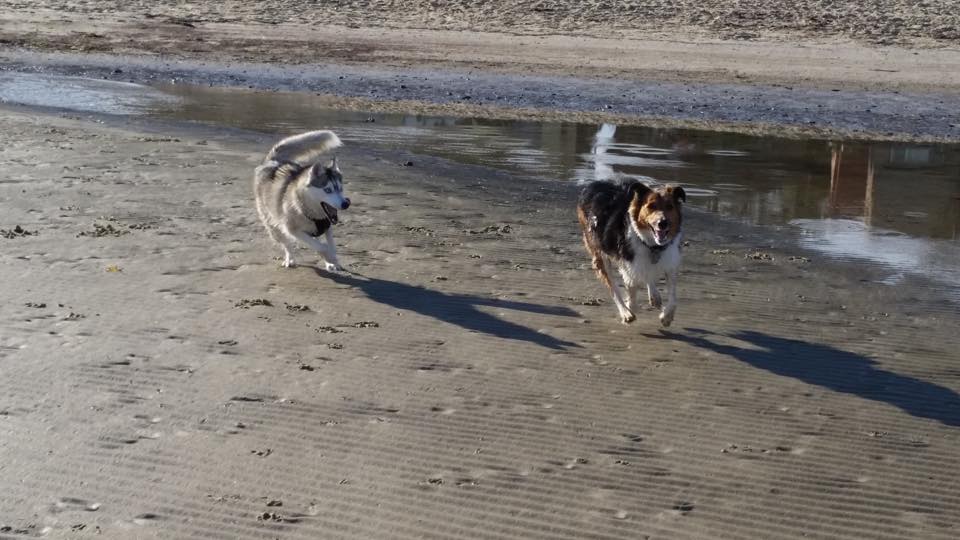 "Hi Tracie,
I just wanted to give you and your team a BIG thank you for the safe arrival of Oz. He has been out of quarantine since Monday, and we have been playing at the beach, across the street at the dog park and eating bones on the porch. He is happy and enjoying his new digs.
He is my reminder of home in the USA and of my family.
Thank you for all your help and support throughout the process.
All the best,
Rachel and Oz"
Zorro and Toro the DOG from United States ,Indonesia
Pals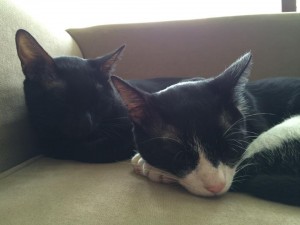 Zorro and Toro recently traveled with us to their new home in Indonesia! Thanks to mum Stacie for sending us this adorable photo!
"Hi Tracie,
I meant to send you pictures of our cats, safely arrived in Jakarta and now happily adjusted to their new surroundings.... Thanks for your help in getting them here.
Stacie"
Olivia and Charlie the Dog and Cat from Houston to Perth ,Australia
Gorgeous pals Olivia and Charlie recently travelled with us from Houston to sunny Perth, Australia! Thanks to mum Simone for sending us these pics... "Tracie, I thought you might appreciate a couple of photos. As you can see Olivia and Charlie are both happy! Simone."