Hurricane Dorian: Pet Travel & Safety Tips
How Hurricane Dorian is affecting Pet Travel out of Florida & Tips for keeping your Pets Safe.
Last Update: Tuesday 3rd September
Hurricane Dorian Update
Hurricane Dorian is now inching away from the Bahamas after wreaking havoc on the islands for two days. The NY Times has described Dorian as "one of the strongest Atlantic hurricanes on record". The Hurricane has now been downgraded to a category 2 storm and has been forecasted to move dangerously close to the Florida coast by late Tuesday evening.
Florida is currently being pelted by rain and even if the eye of the storm does not pass directly over the State, it is still expected to terrorize the region with strong winds and rain. The coastline is likely to be hit with dangerous storm surges and residents have been urged to stay indoors.
Pet Travel out of Florida
Several airlines, including American Airlines and Delta, waived both baggage and in-cabin pet fees for passengers departing Florida airports. American Airlines also temporarily lifted the number of in-cabin pets they allowed for the same Florida Airports.
Pet Safety Tips During a Natural Disaster
For those not planning on departing Florida, there are several safety precautions you can take to help ensure your furry family members are kept as safe as possible during the storm.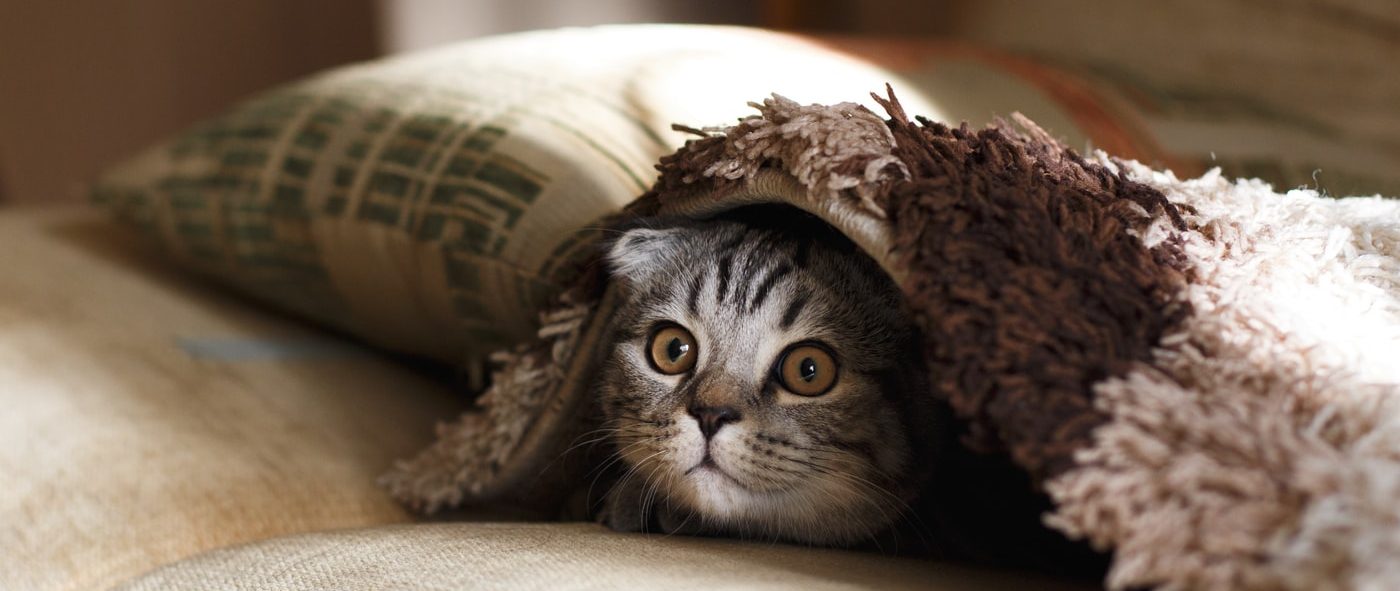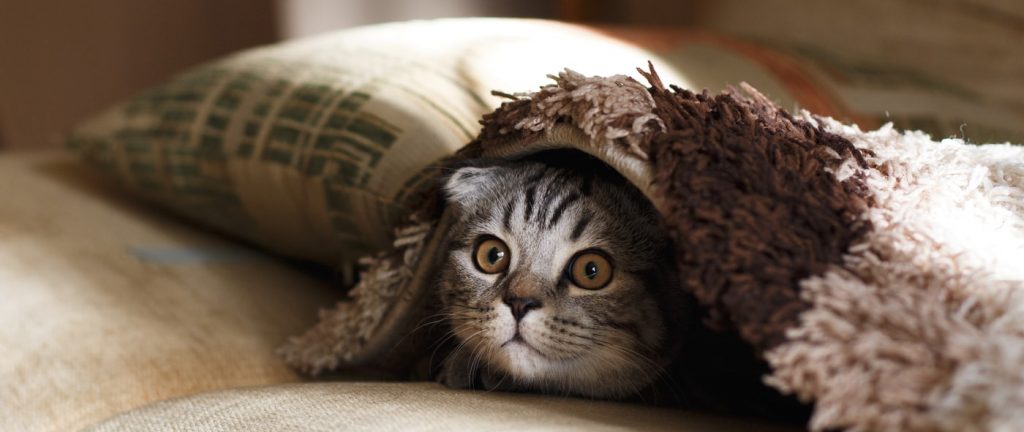 Emergency Preparedness Kit
Have a "grab & go" disaster kit prepared in case of an emergency evacuation or if you need to take shelter for a couple of days. Our friends at Canine Journal have created a handy Illustration with a checklist of things you should grab in case of emergency.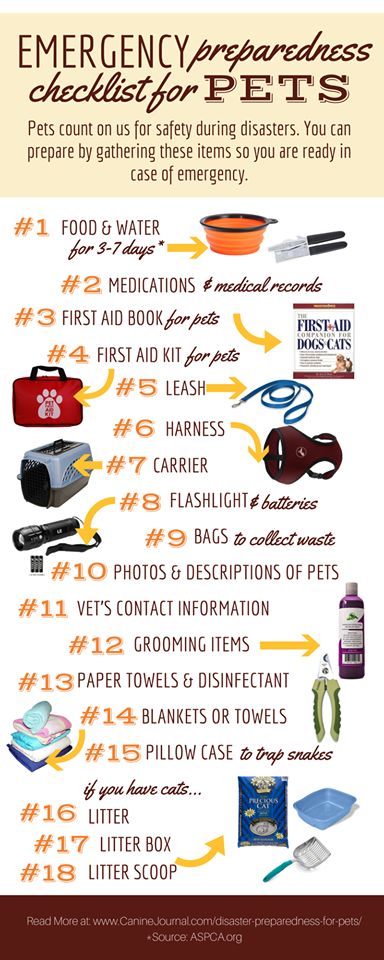 The most important items on this list are:
Food for 3 – 7 days (don't forget the can opener and bowls)
Medications and medical records kept in a waterproof bag
Pet first aid kit and first aid book
Leashes, harnesses, and carriers
ID Tag with your current contact info
Pet's feeding instructions and Vet's contact information
Doggie bags or Cat litter and litter box
Shelter
During severe storms such as hurricanes, it is important to have an area in the house designated as the shelter you could bunker down in. This could be a basement if you have one or a small room in the house such as the bathroom. Ahead of time, make sure your pet is comfortable in this area and will happily follow you there if need be.
Anxiety
There are several ways you can help ease your pet's anxiety during stressful situations such as a storm. This includes having items handy such as a thunder shirt, essential oils, and treats. You should also keep with you familiar items such as a favorite toy, blanket or an old shirt of yours.
Importance of Pet Safety
Pet Safety during natural disasters and storms is a very important topic, we all love our pets and they are family to us! They rely on us to keep them safe, so it is critical we are preparing for disasters ahead of time.
Get a pet travel quote