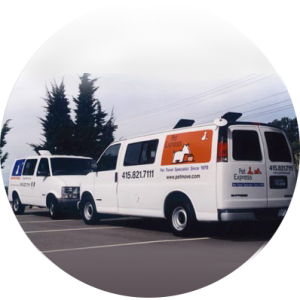 Pet-Express has a team of dedicated Pet Relocation Specialists with expertise in every facet of the animal transport process.
We are all pet lovers, and many of us are pet owners, so we do understand how much you care for your pet and that you may feel some anguish about being separated from your pet while you are relocating.
Each family relocation and each pet is unique, so our trained Specialists will discuss options with you that are designed to minimize your workload while providing practical and safe solutions for your pet.
Ultimately, you can decide which travel and assistance options you need, based on your needs and budget.